How to Get Plump Lips Naturally.
Your face is your representation in the world and every feature matters. The lips, particularly, hold a strong significance as they play a major role in determining your final look.
In the era of the Kardashians, plump, juicy, voluminous lips are every girl's dream. However, not everyone is lucky enough to get all the features that they desire. Although there are the surgical methods to turn to, but with the risk of disasters close at hand, you won't want to risk your appearance for the rest of your life! This doesn't mean that you can't get juicy lips, however.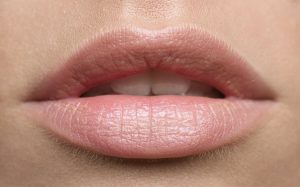 You just need to consider the natural methods of enhancing those beauties to make them into a-kissers dream come true! There is a lot of hype about serums that enhance your lips, but many of these products contain harmful chemicals that actually irritate your lips and damage them, causing more harm than good.
However, there are natural products out there as well. Holly berry cosmetics offer you the completely natural way of enhancing your lips that actually works. The lip booster and conditioner with vitamin, your solution to those luscious lips of your dreams. It comes in an elegant, easy to handle bottle, which you can easily carry with yourself and apply whenever you desire. The product contains a miraculous blend of nutritious ingredients that work with each other to condition your lips and make them plumper than ever before.
So, set aside all these useless products that just don't work and try out this amazing serum that is sure. Give you results faster than you imagine! Why wouldn't it? Here we present to you the list of nourishing ingredients in the serum that make it one of the most effective, natural, lip plumping products.
Cinnamon oil.
This amazing oil has blood flow stimulating properties. When it is rubbed onto the lips, it stimulates the skin on your lips and causes an increase in blood flow, almost immediately.
This causes a gush of blood into those lips making plumper. The effect is due to the blood rushing through the blood vessels and fluid leaking into the tissues of the lips. This causes accumulation of the fluid in your lips, just like a temporary lip injection, minus the pain and risk of horrific mishaps. The blood flow also adds a rich, red to your lips, giving you naturally beautiful colour that compliments your face.
Argan oil.
This majestic blend of benefits has a number of qualities to its credit, which makes it an essential constituent of the lip booster. Argan oil is known for its moisturising properties. It hydrates your lips and prevents those cracks and lines from forming that is so hard to manage.  It is nonirritating and non-greasy and also has vitamin E which is necessary for the maintenance of healthy skin.
Vitamin E is also an antioxidant which protects your lips against loads of toxins. Argan oil is also immensely useful or bringing back the beautiful shine of natural, plump lips. It also makes the lips more elastic, making them buoyant. This adds to the overall plumping effect, making your lips pop, almost as soon as you apply the serum.
Besides this, Argan oil also scores points for its healing properties. Not only does it prevent the lips from drying and cracking up, but it also promotes faster healing. At the same time, it also soothes the pain and reduces local inflammation, treating sore lips or cracked patches that can be a painful bother at times. All these properties help make your lips plumper, soft and extremely kissable!
Vitamin E.
This is an essential vitamin for the body and has major uses for the skin. Vitamin E has amazing anti-oxidant properties that help to counteract toxic radicals in the environment, protecting your lips from harm. Vitamin E is also needed for the rapid repair and regeneration of the skin. This helps it to heal the skin faster and make the healthier, plumper and softer skin shine through! Besides this, vitamin E has been known for its effect to promote intercellular linking, which helps create a strong barrier against harmful pathogens and also makes the skin resilient.
Peppermint oil.
This essential oil also has protective properties. It is particularly known for its anti-bacterial properties that help fight against loads of bacteria on a daily basis. Peppermint oil also moisturises the lips and makes them soft, plump and more kissable than ever before. It has an amazing soothing property that imparts a relaxing feel to your lips. Its scent leaves a delicious aroma on your lips that smells delicious to you and to anyone you kiss as well!
Sweet almond oil.
We included this nutritious oil in the blend for its hypoallergenic qualities. It helps rid your lips of any hypersensitivity reactions that could be troubling you. It also helps protect against UV radiation and gets rid of any dark pigmentation from your lips. This is why the Consistent use of the lip booster helps to clear away any dark spots from your lips making them rosy and plump once more!
It contains vitamin A that is another important vitamin for the skin, helping repair and regenerate the layers of your skin for healthier and softer lips.
The mesmerising benefits of the amazing blend of nutrients in the lip booster and conditioner are proof enough of its effectiveness. The liquid bottle of magic works instantly to give you soft, plump and more kissable lips in an instant! The best part is that the holly berry cosmetics lip booster is free from any toxic chemicals or Parabens that could harm your skin, so you don't have to worry about the side effects.
Why go for painful procedures that cost hundreds of dollars? Try out the lip booster and conditioner with vitamin E and enjoy fuller lips like never before!
We recommend Hollyberry's lip balm. Check out the latest price here.