The Best Skin Care Routine for Flawless Skin.
Everyone wants to look beautiful, however, in order to look your best, you need to start from the core. Yes, good skin is the basis for flawless skin throughout the day. However, good skin just doesn't come naturally. With the levels of pollutants peaking in the atmosphere, our skin is constantly exposed to a great number of irritants that damage it.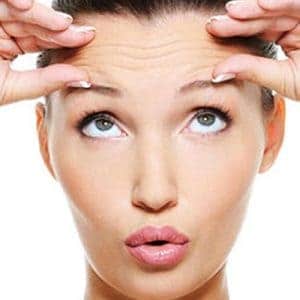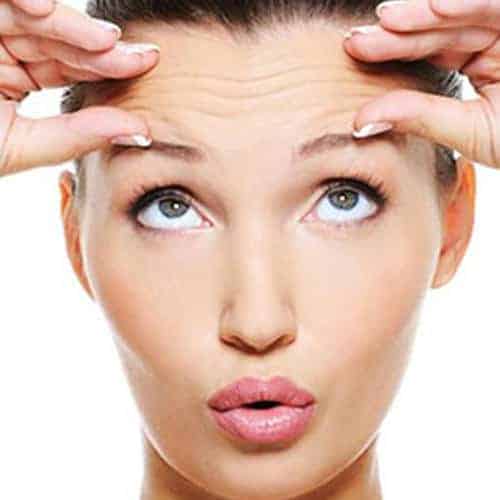 In order to protect and keep you skin young, there are certain things that you need to do. While, everyone does take care of their skin, there are some special steps that you need to include in your daily routine that will help to beautify and regenerate your skin for maximal radiance. Here we tell you all about those social tips that you can adopt to make your skin fresh, young and beautiful.
Toning and Cleansing.
When you stand in front of the mirror to start your day or go to bed at night, the first thing you need to do is to cleanse your skin. Cleansing is vital to unclog your pores and remove all that toxic dirt from your face. Once you are done with it, the toning part is just as important. A toner is essential to maintain pH balance of your skin and gives a good prepping to your skin to receive all the nutrients later on.
It makes sure all the harmful acids or alkalies are neutralised so that your face is protected from any harmful chemicals. You can also use some of the amazing skin care products from holy berry cosmetics that is guaranteed to enhance the beauty of your skin naturally.
Adequate Hydration.
Pure hyaluronic acid. Check out the price here. 
The key to maintaining that beautiful and supple skin is by giving it an abundant quantity of water. Water is key to maintaining the optimal temperature. Plus, more water means more blood that easily course through the face and carry away the toxins while providing the essential nutrients. This is necessary in order to nourish your skin from within. Dry, fatigued, dull skin is a common complaint of many women. Little do they know that optimal moisturiser and drinking abundant quantities of water can actually help replenish and even enhance the health of your skin, making it young and beautiful?
Make it a habit to drink as much water as you can. Also, take particular note of the kind of moisturiser that you apply on your phase, if you have dry skin, an oily moisturiser will work wonders to keep all that wetness locked within. On the other hand, oily skin will go well with water based moisturisers which hydrate your sin and then leave without attributing to that layer of oil on your face, which will only block your pores more. Hence, you need to be smart in choosing the kind of moisturiser you need at which time of the day.
Face Masks.
Hollyberry dead sea mud mask. Check out the price here.  
A lot of the instant glow and nutrition to your face comes from instant face masks. There a great many different kinds in the market with different ingredients, properties and effects. It's amazing how 20 minutes with a face mask can change your skin from dull to glowing. You can try a number of different ones to suit your skin. A great face mask to try out is the Dead Sea mud mask by holly berry cosmetics. It has the benefits of mud, which makes it perfect for oily skin and acne control as well as a number of other ingredients that boost its power.
The mask literally pulls out the oils from your face and get rids of the toxins. This helps to give you a calm and smoother skin, free from any harmful bacteria. The Dead Sea mask is great for applying before bed, so that the nutrients sink into the skin and have a chance to act upon the skin fir the entire night. If you want to tone up your skin to perfection and get rid of those blemishes for good, try out this amazing Dead Sea mask for yourself.
Exfoliation.
Another important part of skincare and one that cannot be highlighted enough is exfoliation. Your skin has one of the highest turnover rates of all the organs in the body. This means that cells are constantly dying and heaping up on your skin. Unless you remove them by exfoliating your skin daily, these cells will clog up your pores, get infected and cause pimples.
Also, dead cells result in a dull layer on your face. In order to brighten your skin tone, get rid of that dead layer of skin cells by gentle exfoliation. Include this vital step in your night or day care routine and notice the significant difference yourself.
Under Eye Cream.
The area underneath your eyes is much more delicate than the rest of your face. Most often, it is this area that wrinkles target and women often get sharp lines over them. Also, the under eyes are also exposed to the dark under eyes and the puffiness as well. Hence, taking care of this part of the face is essential in order to maintain your youth for evermore.
You can always try nourishing the area with particular creams. A natural and effective product is the collagen eye gel from holly berry cosmetics. It is a great gel, full of nourishing nutrients that are especially targeted at strengthening the skin structure. The collagen eye gel boosts that production of collagen in the skin, strengthening the skin layer and proving your skin with some much needed assistance. Try the cream out for yourself to feel the difference.
Nutrient Serums.
Vitamin C serum. Check out the price here.
Unless you provide your skin with the essential nutrients, it won't have the right raw materials to repair or regenerate. Often, the skin ages prematurely, with wrinkles and fine lines that are hard to remove. In order to avoid these problems, you need to consider nutrient serums like retinol and hyaluronic acid. These serums boost the vitamin content of your skin which is necessary for regeneration.
The hyaluronic acid is vital for producing collagen that is necessary to give your skin that firm look and to get rid of those wrinkles. A great place to get these nutrient serums are from holly berry cosmetics. They provide organic products with purity guaranteed.
Following these tips during your skin care routine will help you to avoid the harmful agents in the environment. Shift your skin care regime towards healthier options. Opt for some of the best care products from holly berry cosmetics. You will feel the difference yourself!