What Your Eyebrow Style Says About You.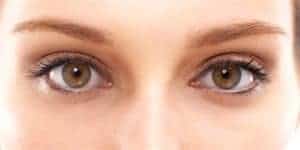 Forget diamonds, eyebrows are a girl's best friend!
Ladies have been plucking, sculpting, shaping their brows since the very early days and today, our obsession continues. In 2018, there are tons of different ways to do your eyebrows. Want to find out what your unique eyebrow style says about you? Keep on reading!
Au Naturel.
In a world full of perfectly groomed brows, you prefer to let yours do whatever the hell they want (you little rebel, you!). You are totally comfortable with your eyebrows exactly as they are and that's also pretty much how you live your life. You are a no-frills kind of girl, so for you, makeup consists of cherry flavoured lip balm and sunscreen (hey sunscreen is important— those UV rays are no joke!) You have mastered the perfect balance of casual and cute and are much more comfortable in jeans, a tank top and your favourite sneakers than you are in high heels and a dress.
People love being around you because of your laid-back, go-with-the-flow attitude and you know how to have fun in any situation because you don't need much to have a good time!
Insta-famous.
On a scale from 1 to 10 on the diva scale, you gorgeous girl, are about a 20! You know that flawlessly sculpted brows are the foundation of any good makeup look, which is why yours are always shaped to perfection. You have all the necessary brow products and tools to make sure everything is "on fleek", and are meticulous about your appearance (and about everything else for that matter!) Even though you make sure you are always on point from head to toe, you are far more than just a pretty face.
You are very super funny, very fun and of course, the life of the party! You take your time to sculpt your eyebrows because you know that the way you do something is how you do everything so, no shortcuts for you! You are always up-to-date on the latest trends and tend to be the centre of attention, every time you walk into a room!
On-the-go Girl.
You lead a busy life, but still want to maintain a put-together appearance— this is why you opt to go the convenient, low maintenance route when it comes to your eyebrows. You have invested in a good waxer or threader who makes sure that your eyebrows look perfect, even without makeup! You are smart, savvy and chic.
You know all the best places to get designer clothing for half the price, and can be found almost always on the go— whether you are on your way to power lunch, the gym or a girls night out! You were voted most likely to change the world on high school and you are well on your way to doing it! You balance your career and personal life seamlessly and everyone admires how you manage keep it all together so well. You go girl!
Bold Brows.
Fearless and fun, you aren't afraid to stand out in a crowd, which means you are often seen with eyebrow trends that no one else is! You've tried bleached brows, braided brows and even bedazzled brows! While these looks may be intimidating for some, you totally rock it! You are bold with a keen sense of adventure and a special joie de vivre.
You love to travel and experience new places and cultures. You also have a love of exotic foods (fried spider, anyone?) and will try anything once. You have been sky-diving and can't wait to go bungee jumping this summer. Your style is pretty indefinable, changing depending on your mood but no matter the look, your clothing always makes a statement. You are truly a leader and a trendsetter!
Take a look at our Eyebrow growth serum HERE