Nail care.
ALWAYS TRIM YOUR NAILS

ALWAYS KEEP YOUR NAILS CLEAN AND DRY

ALWAYS KEEP YOUR NAILS MOISTURISED

ALWAYS BE CAREFUL WITH NAIL POLISH

NEVER BITE OR CHEW ON YOUR NAILS

STAY AWAY FROM ACRYLICS AND GELS

AVOID CUTTING YOUR CUTICLES
Well-kept nails are amongst the many things that make one beautiful. Keeping yourself beautiful should go beyond your hair and face. It should also be seen in how great your nails look at every point in time.
Taking care of your nails, however, is not an easy task. There are things you must do and others you should never do. And there is a lot of work involved in either. But the benefits of having great nails makes the whole hassle worth it.
Apart from the extra dose of superficial beauty your great nails add to you; people take one look at them and immediately wish theirs were like yours, your nails, when you take really good care of them, also confer numerous health benefits on you.
It makes it a matter of necessity then that you should take good care of your nails, always. Let us now first look at the things you should always do to keep those nails in great shape.
ALWAYS TRIM YOUR NAILS.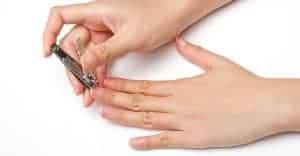 Your hair isn't the only part of your body that requires regularly trimming. Leaving your nails to grow too long too often will make them curved causing issues like ruptured cuticles.
Hence your nails need to be trimmed neatly with a nail cutter. Do this once every few weeks and you will most certainly love how you feel about those nails every time you look at them.
Start out by cutting each nail in a straight line and then trim the tips to look either square or round. Your nails, when trimmed, don't only end up looking beautiful, they also make it impossible for germs and bacteria to take residence underneath them.
ALWAYS KEEP YOUR NAILS CLEAN AND DRY.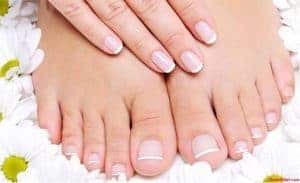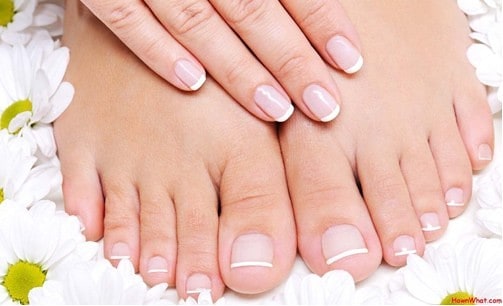 Apart from trimming your nails, another way to keep your nails dirt-free is to always clean them. You need to keep not just your nails clean but the skin that surround each nail as well.
To carry out a thorough cleaning of your nails, apply some soap and a pinch of salt onto a toothbrush and scrub the nails and the skin around them.
Then dip the nails in water, but not for too long as nails soaked in water for too long can begin to crack or split. A little warm water is recommended for this process. Avoid hot or very cold water at any cost. The hot water will only end up extracting sebum from your fingers thereby leaving the skin around your nails looking dry and wrinkled while very cold water will force your skin to constrict and your capillary vessels to dilate leading to redness. Then dry your hands with a clean cloth.
ALWAYS KEEP YOUR NAILS MOISTURISED.
Coconut and Argan oil.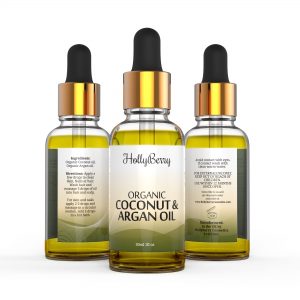 Moisturised nails can do you more good than you know. Your nails are delicate and tend to break away easily. The only way to prevent that is to always keep them moisturised.
Hand creams, cuticle creams and oils, or moisturising oils are some of the best moisturisers you can use to keep your nails healthy and shiny. Alternatively, you could use a mixture of avocado and almond oils. We recommend Coconut & Argan oil, you can find it here. 
You can even make use of lip balm if you cannot access any of the oils we have mentioned above. The thing to note here is "never allow your nails stay overly dry for too long."
ALWAYS BE CAREFUL WITH NAIL POLISH.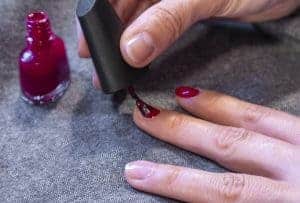 Polished nails are beautiful to gaze upon but only when done properly. Before you apply a polish on those nails give them a protective layer by applying a base coat first. This keeps your nails from getting discoloured and badly stained by the nail polish.
After you have applied your nail polish, finish it off by adding a top coat. The top coat ensures that your new nail colour stays on longer as well adds continuous shine to your nails. You could even apply a top coat to your nails every few days to keep the nail polish intact and the shine more pronounced.
You would however want to stay away from some water-based nail polishes as well as some harsh ones like those containing paraben and sulphate as they are not only dangerous to your general health and nails but also cruel to the environment.
When you are tired of the nail polish and you want to take them off, please do not try to scrape off the polish with your fingers, you will only end up breaking the tips of the used fingers while leaving the scraped ones patchy and rough. Instead, use pads or tissues soaked in nail polish removers.
Now, let us look at the things you should never do to your nails.
NEVER BITE OR CHEW ON YOUR NAILS.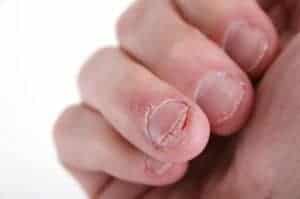 Many people do this despite the fact that the nails are neither tasty nor easy to chew. Biting your nails can be both addictive and destructive. Addictive because when you start out by simply biting on your nails whenever you are nervous, sooner or later, it will turn into a habit that becomes a little too difficult to quit. Destructive because biting on your nails harms both the nails and the surrounding cuticle and also passes germs and dirt into your mouth.
Chewing on your nails therefore damages your nails and leave them looking really ugly.
To force your teeth to leave your nails alone, try applying nail polishes that smell bad or a very clear thick coat of gel. These two combined will make your nails both unpleasant and hard to chew on.
STAY AWAY FROM ACRYLICS AND GELS
Just like the chemical-containing nail polishes, acrylics and gels are bad for your nails. Acrylic manicure can take the air out of your nail beds and can leave indentations on your n ails during the application process. The manicure also makes your nails prone to break after drying out. Another danger with using this type of manicure is the health issues associated with breathing in the acrylic powder.
Using gel treatments isn't any better as it leaves the skin around your nails damaged following a long period of exposure to UV light in the drying device. There is a high chance that this could cause cancer.
AVOID CUTTING YOUR CUTICLES.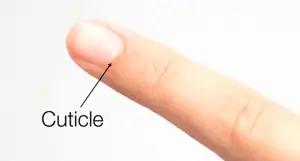 Your cuticles seal up the base of your nails and cutting them off doesn't only hurt, it also leaves you open to bacteria and other infections that could enter through the opened skin.
Although those cuticles can overgrow and become hanging skins, biting or picking them with your teeth isn't the best approach.
Instead you could apply a cuticle-removing formula over the skin around your nails and use a cuticle pusher to push the soft cuticle back gently. To remove any hanging skin, you could use the softest part of a buffing block afterwards.
Applying either almond or coconut oil or even a creamy lotion is also a great way to keep your cuticles moisturized and your nails well taken care of.
Order now @ Our shop here
Or on Amazon here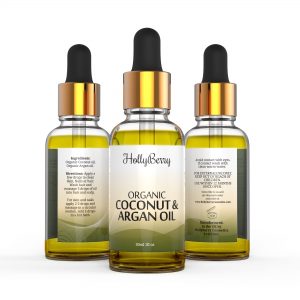 Summary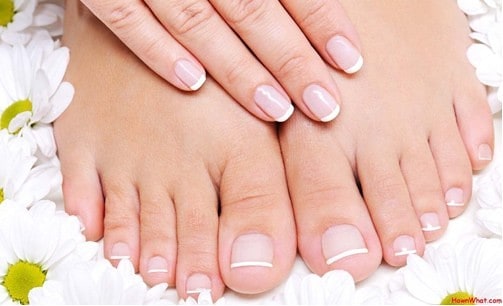 Article Name
Description
7 Steps for caring for your nails. Well-kept nails are amongst the many things that make one beautiful.
Author
Publisher Name
Publisher Logo