Mink eyelashes are natural beauty products derived from the fur of some tiny animals called Minks.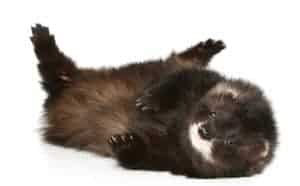 The animals live mostly in America, Europe, Siberia and China.
Although many people have been describing the process of obtaining these eyelashes to be animal cruelty, the companies making them have argued that the furs are ethically removed from the minks by simply brushing them and then cleaned and sterilized before they are shaped.
These lashes made from mink hair are fluffy, light, pretty and practically weightless which reduces the stress of wearing eyelashes all day long and these qualities are increasing the popularity of the product by the day.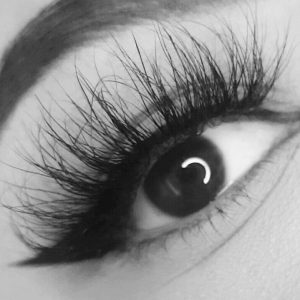 Mink eyelashes are also known to hold a beautiful curl combined with a natural shine and high flexibility.
They are so good that they can be compared in quality to the natural human lashes.
This is why they are mostly used on older women who demand extremely natural look. And best thing about they is they can be reused over and over again.
However, over time, a Mink lash extension may lose its curls but it can be simply be re-curled with heat, and then a curling mascara can be added to maintain a long curly look.
(Although, too much mascara use can cause damage to the eyelashes as heavy application of mascara may cause the lash extension to dry-up and break off).
Mink eyelashes can be considered a premium product as it provides a natural look almost indistinguishable from the human lashes.
A natural look that cannot be gotten from any synthetic material.
The main difference between Mink lashes and synthetic lashes is in the quality.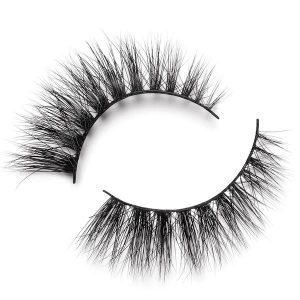 While synthetic lashes are made from plastic man-made fibers which are considered to be thicker than the human lashes and are usually intended for just a single use (making it a lot of trouble to wear!).
Mink lashes are lighter, softer, more fluffy and definitely more natural looking. It is therefore not surprising that they blends perfectly with the human lashes once applied.
These natural lashes also come with an added advantage of multiple reuse.
The cost of purchasing a pair of Mink eyelashes ranges from $30-$35 and it can be easily obtained from beauty stores anywhere in the world.
Unlike synthetic lashes, Mink lashes can be worn up to 25 times before they are discarded, making their purchase a reasonable investment.
The demand for Mink eyelashes is continuously on the rise because most women do not have the patience to sit down every single day of their lives and apply fake lashes.
This natural beauty product is super easy to both apply and remove. They also tend to last a lot longer and their light weight eliminates the fear of placing too much weight on the eyelid.
Mink eyelashes are of course not the only types of fine lashes out there.
For instance there is the Faux Mink eyelash extensions which are man-made, poly-fiber lashes that come in different lengths, diameters and curls. They were designed to be like the natural Mink lashes but have become even more popular.
This is because of several reasons. First, the Faux Mink eyelash extension is highly flexible and retains its semi natural look for sometimes depending on the length.
This type of extension is also known to stay permanently curled and hence demand zero or low maintenance. They are also bolder and even glossier than the Mink lashes.
Another type of fine extension out there is the Silk eyelash extension which is a lot more flexible and finer than the synthetic eyelash extension, and it comes with even a better retention than the synthetic types.
These ones too come in different lengths and curls but are relatively thicker than both Faux Mink and the natural Mink. And although they are light weight like the natural Mink, they are recognized as the least comfortable eyelash extensions to wear. They are therefore recommended for older women with weak natural lashes or worn only during special occasions.
Yet, amidst all these other fine eyelash extensions, the natural Mink eyelash extension still stands out, inarguably, as the best. Apart from all the great features we had listed above, there are claims that the natural Mink eyelash extensions are the most preferred for women on their most glamorous day (like a wedding day), as well as for makeup/beauty enthusiasts. There is even a bigger claim that these extension are very suitable for alopecia and cancer patients, helping these women suffering from severe hair loss rediscover their beauty and regain their confidence. Whether these claims hold true or not remains to be proven.
There are certain things you should endeavor to do before getting the natural Mink eyelash extensions. Carry out a research to make sure you are not allergic to any of the tools and materials that would be used in fixing the extensions.
Then make sure you are getting it done by a professional so that they can be done correctly and properly to avoid ruining the health of your natural lashes. Also you should avoid rubbing your eyes or pulling on the extension to prevent lash loss. Another thing you need to avoid is taking a shower or going swimming for at least 24 hours after the application of the extensions or each touch up as the water could weaken the adhesive causing the lashes to fall off.
You cannot also use too much mascara after application to avoid making the extensions look clumpy.
Furthermore, the natural Mink eyelash extension comes not only with pros (like we have mentioned above), but with cons as well. The greatest con of all would be the price as a set of natural Mink eyelash can be sold for as high as $300-$500. Other cons include the need for perming to give it a curled look as well as the need to continue curling them at home if you really want to maintain the curled look.