Minimizing split ends on real hair extensions.
You have spent a small fortune on your new extensions. You have then paid for them to be fitted and within a few weeks or months you notice the dreaded split ends arghhhh!!!
If you google how to minimize split ends, you will find hundreds of company's claiming their product will fix split ends and dry hair . But what do you buy? I have spent hundreds on so many shampoos conditioners and miracle products, but I found the best results come from  just applying pure Argan oil to the tips and dry ends.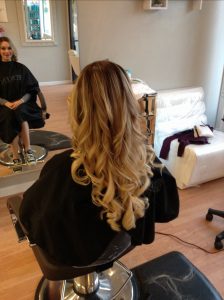 You see the adds on TV and on the bill boards, them shampoo adverts, a lot of them contain Argan oil. So i thought ok I will give it a try.
So I ordered some pure organic Argan oil from Amazon, Big tip don't use to much!! The first time I used it my hair was so greasy i thought wow this is not going to work!! I did persist with it and i think I have got it down.
The best way I have found is to apply it to wet hair after you have washed and conditioned. Only use a couple of drops and work into the ends and massage for a minute or two (no need to wash out).  I noticed the difference soon as my hair was dry.  After a couple of weeks the difference was amazing. I would recommenced this to anyone that has hair extensions. Although Argan oil is not cheep you can get 4oz for around $13 to $20. But it will last for ages. I use Moroccan Argan Oil by  Kate Blanc. It is USDA Certified Organic, Virgin, 100% Pure. It also has hundreds of reviews by there customers. You can find the reviews and latest price here.
What is in Argan oil that is so good?
Argan oil is a big deal at the moment. It is every were from shampoos to skin care. I am not surprised as I have been doing some digging online and thought I should share my findings with you.
It has a high content of antioxidants, they neutralize free radicals to keep hair healthy and strong. They also prevent hair loss and will help with healthy hair growth. It is also packed with essential fatty acids. Fatty acids reduce inflammation and nourish hair follicles, it also help to stop breakage.
What I like the most, its abundant with vitamin E that helps fight against free radicals that cause the hair follicle cells in the scalp to break down. And of course the best thing is its a natural product. Argan oil has been used for centuries because of its many benefits for hair, skin, nails and much more.
What about Argan oil shampoo and conditioner?
Now I am obsessed with everything Argan I want to talk to you about shampoos and conditioners.  Over the last month or two I have been using a normal shampoo for my roots, and Argan oil on the ends. Same with the conditioner. Normal on roots Argan on the ends.
I know most of you are thinking that is a lot of work using two types of shampoo and conditioner, but if you go to close to the roots with a good Argan oil product  it will make your hair appear greasy.   Don't forget when applying the pure oil make sure your hair is still wet or you will just make your hair greasy.
I use ArtNaturals Argan Hair Growth Shampoo & Conditioner and I use any good normal shampoo on my roots. you can find the ArtNaturals Argan Shampoo & Conditioner on Amazon. Find the latest price here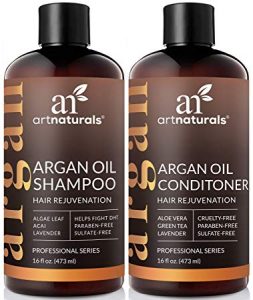 How to blow dry your extensions.
How often do I wash my extensions.  
From what my hairdresser said and what I have read online is wash your natural hair extensions every three days.  This is to stop them drying out. I wash mine about two times a week, more if I feel they need it.
Another thing that is worth mentioning. Dont use heated products like hair straighteners and crimps, without using heat protectors to prevent your extensions from becoming damaged and broken. a heat protection spray or cream will work.
What is the best way to look after hair extensions.
As I have said my favored way is Argan oil, But there are many other ways to help extend the life of your extensions.
The first tip is to just trim the ends. I know I hate to say it but sometimes all else fails and you need to cut your losses ( excuse the pun).
Another great tip is to plat your hair before you go to bed. It will be a pain at first but after a few nights you wont even think about it. Platting your hair at night stops matting and unnecessary knots. And there is a second benefit, you will have natural wave when you take the plat out in the morning.
7 Hairstyle ideas. 
Video by Jessi – JZ Styles
This is a big one prevent thermal damage. Hair straighteners and curling iron  can be a nightmare for any hair extensions. If you do need to use them make sure you keep the temperature down to a minimum. And use a good heat protection spray, this brings me into my next tip.
Heat treatment spray should be before and considered necessary when using a product that puts heat on your hair. A heat treatment will not only protect your hair it will also leave it soft, shinny and more manageable.  I use and recommend Peter Coppola Just Blow Heat Protectant Spray. I have had great results. you can find the latest price on Amazon here.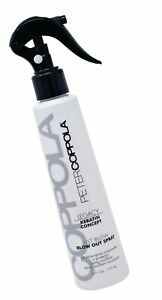 There are plenty on the market to choose from. Price range from $10 to $30. Many have good ingredients added such as Argan oil, Protein and Keratin.  The more expensive it is dose not always mean it is the best. I have use cheaper products that gives better results than the top brands.
Does Hair Heat Protection Work?
Video by Milabu
Change your brush. If you are not using a extension bush I would recommend buying one today. They are different than normal brushes, Firstly the height of the bristles are not uniformed, they are different heights so the longer bristles goes to the root and the shorter bristles allow the extension tips to glide pass and not get caught in the brush. The bristles are also wider than regular brushes.
Learn What Brush Is Right For Your Hair Extensions.
Video by Doctored Locks
As you should only wash your hair extensions every three days you may find they can look greasy. There is a easy fix for this dry shampoo. I recommend and use batiste dry shampoo they have do it for dark and light colored hair.  I have found with any dry shampoo if you spray it to close to your hair as it can make it have a grey tinge.  When you try it for the first time it will take the shiny greasy look away. and give it a more of a matt look.